Scotts® Turf Builder® Edgeguard® PRO Broadcast Spreader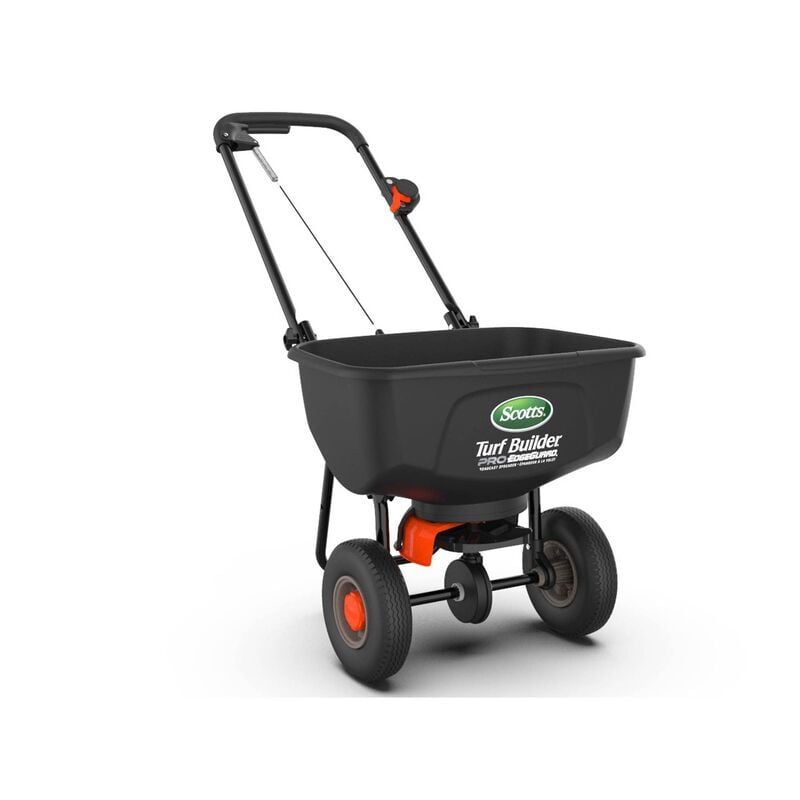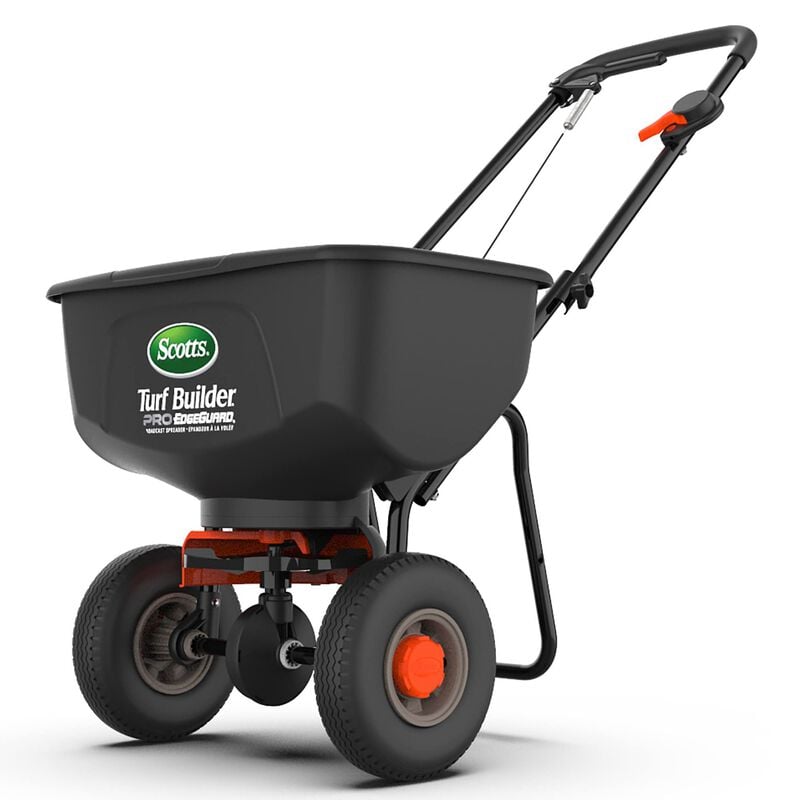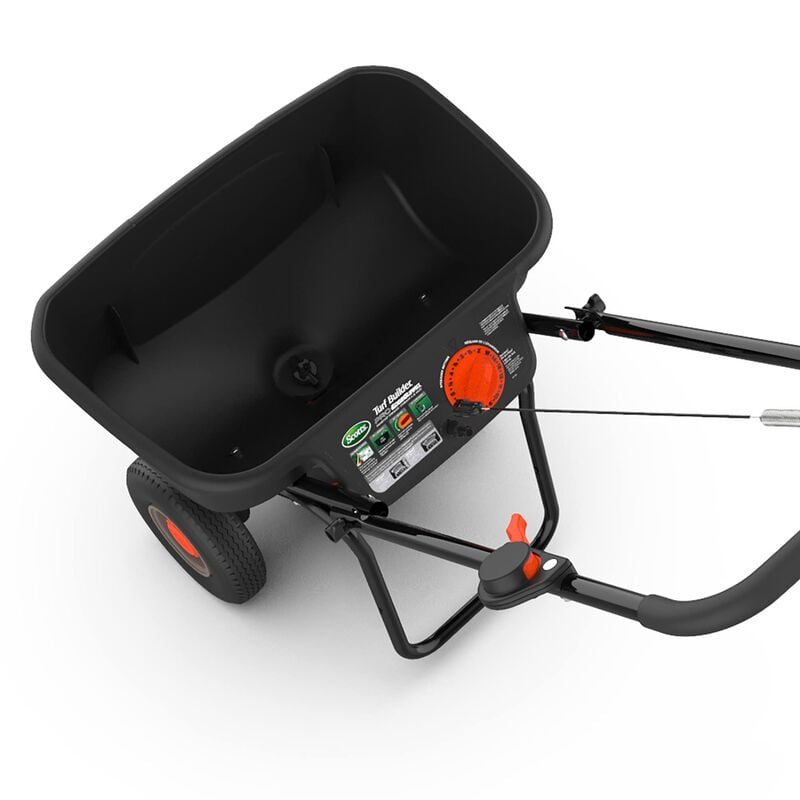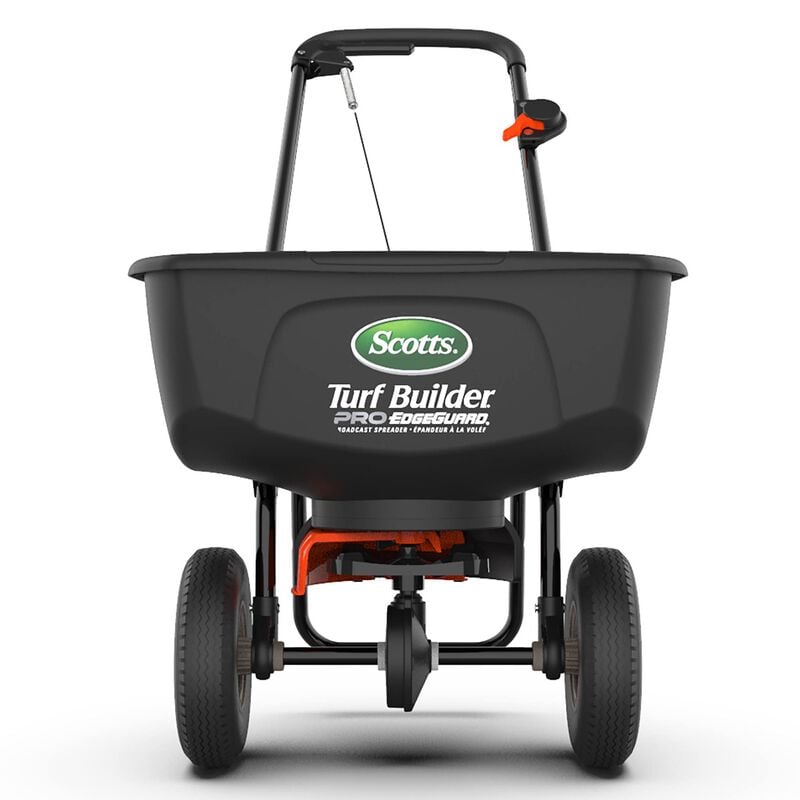 Scotts® Turf Builder® Edgeguard® PRO Broadcast Spreader
Overview
• BETTER CONTROL & ACCURACY – EdgeGuard™ technology ensures you are only applying product on intended surfaces.
• ALL-SEASON – Works with Scotts® lawn foods, grass seeds, weed control & ice melters for a year-round solution.
• REDESIGNED COMPONENTS - An updated hopper for improved flow; and an agitator designed to minimize jamming of finer materials.
• LARGE-CAPACITY HOPPER - Holds up to 1,672.2 sq. m (18,000 sq. ft.) of Scotts® product, meaning fewer trips to refill.
• POWERFUL & DURABLE – With more torque, easily distribute coarser materials and upgraded air-filled wheels for less wear-and-tear and more comfort.
• EASY-TO-USE - Comes preassembled, so all you need to do is fill the hopper, set the dial and go!
Coverage
The large-capacity hopper holds up to 1,672.2 sq. m (18,000 sq. ft.) of Scotts product